Polled Simmental Legends and AI Sires used on herd

StrongBo Polled Simmentals are constantly scouting for the best new bulls available for breeding top grade progeny. We are conscious of our varied customer demands. Always mindful of the many great Legendary Bulls that have dominated their classes in the past, these are also selected for breeding where possible.
Just some of these bulls are listed below. They are a mix of Homozygous and Heterozygous polled.
(For more information on homozygous polled (PP) and heterozygous (P) please visit our Breeding Goals page .)
Please click on Bull names for the latest Eurostar Ratings, Pedigree and Performance Information – compliments of the extensive Irish Cattle Breeders Federation database, ( ICBF).
Portroyal Gilmore P is breeding exceptionally well. Progeny are well marked with shape, size & length. Small calves at birth but develop rapidly. [Myostatin Status: Free] . For details please contact Dovea Genetics.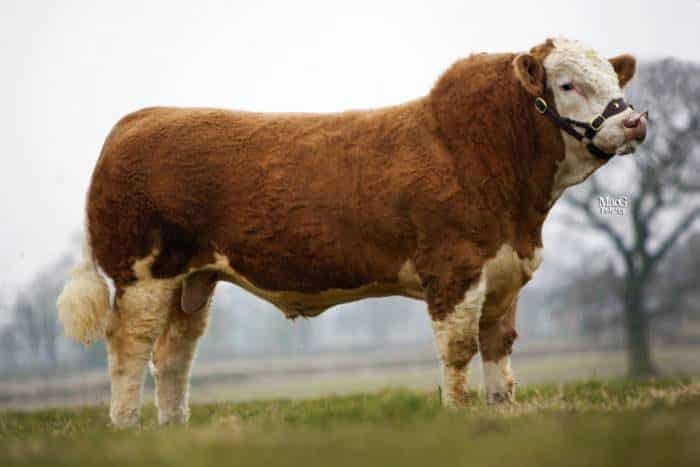 Wroxall Cocker Leeky Soup PP is an established bull from the famous Wroxall Simmental Herd. For details see Eurogene AI.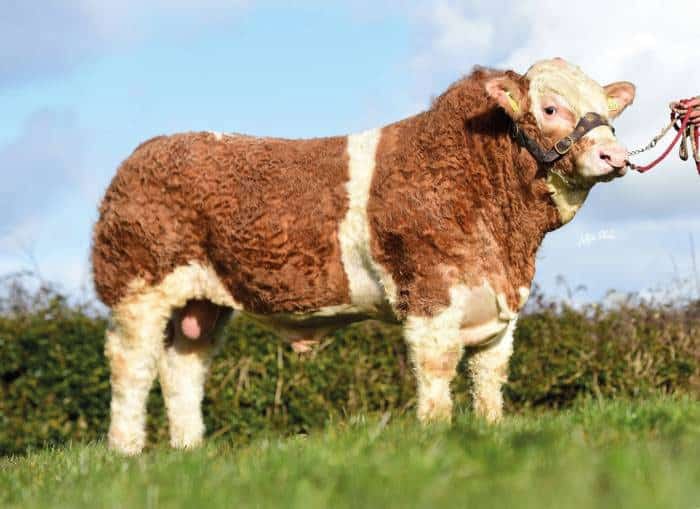 Coose Jericho P is an new bull bred by the Coose Simmental Herd, in Co. Clare, Ireland. For details see Eurogene AI.
†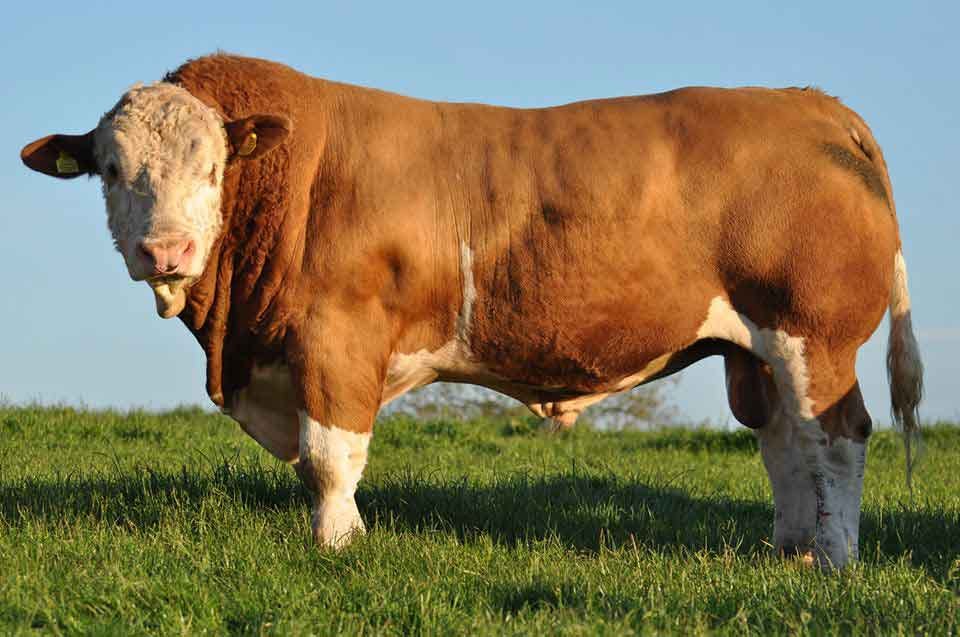 Sneumgaard Imperator PP needs no introduction. For details see Kilbride Farm Simmentals.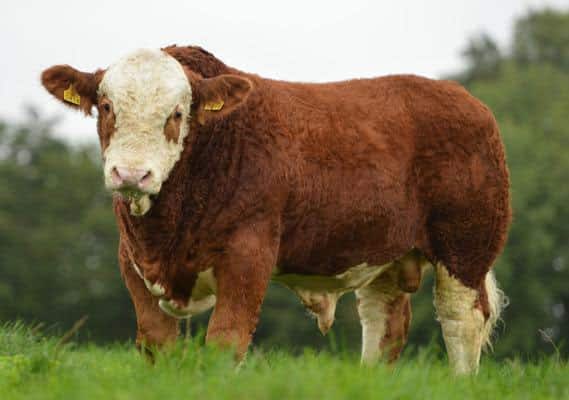 Auroch Deuter PP is a very popular bull.
Keep in touch with us – here or like us on Facebook to see the latest bulls added to our herd!